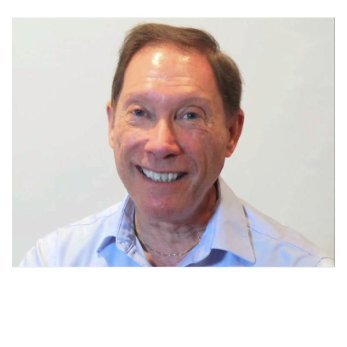 People are saying: "The Wealth of Information on JohnGoldhamer.com is Amazing; and it's Free!"
Pass It Along!
John B. Goldhamer is an Authored Tax Law Expert with Education and Experience in All Business Disciplines, including J.D. - Juris Doctorate Equivalent Legal Education, Finance, Marketing, MBA, Accounting, and Information Technology with extensive Management Experience.
For many years, John has been essentially a Tax Lawyer identifying issues, researching, composing, and presenting numerous Impact Statements on Tax Law changes, Position Papers providing guidance on current Tax Law, and Tax Appeals to Jurisdictions and Management as well as composing ten legal briefs.
John has the unusual ability to see connections to things that others do not recognize. As a "Trained Observer" combined with a "Legal Logic Approach," he has been conducting One-on-One Career Counseling and providing good advice for many years. With these skills and abilities, John has personally helped hundreds of people with Career Counseling and many other problems.
He taught classes on LinkedIn, Résumé Writing, and Researching the Internet at Employment Transition Centers and Network Groups. In the Tax area, he conducted workshops on Individual Income Tax, Corporation Income Tax, and Sales and Use Tax. John is on the speaker circuit and available to speak to groups on many topics.
John's website provides Free documents that he composed on diverse topics that are Educational, Entertaining, and Empowering:
He conceived, composed, and created Job Seeker Tips, Topics & Tools that has Everything a Job Seeker Needs to Get a Job from Beginning to End!
He made, molded, and matured John Goldhamer's Golden Nuggets of Wisdom providing many original ideas offering advice, guidance,
and recommendations.
He planned, penned, and produced many Position Papers on Individual Income Tax including Individual Income Tax Return Workshops,
Starting a Business Requirements, The 1099 Independent Contractor Requirements, Health Savings Accounts (HSA) Requirements and Benefits,
Selling a Home Requirements, Exemptions, and Tax, with definitions,and IRS Required Minimum Distributions (RMD) Starting at Age 72,
for Tax Deferred Retirement Plans.
He similarly provides Position Papers on receiving Unemployment Benefits.
He accumulated, assembled, and authored Thirty Tax Tools, separated into six categories to assist with Business, Legal, and Tax Research.
He also launched, lived, and learned Tips for the Overseas Traveler, which as a World Traveler he provides many helpful travel suggestions and an entertaining Types of Travel Poem.
You are welcome to share them with others; as I freely distribute all my documents that I create.
Good Luck!
Attribution – If any contents of JohnGoldhamer.com or any works by John B. Goldhamer are republished in another source, we require that you attribute JohnGoldhamer.com as the source of the information.